Podcast: Play in new window | Download (Duration: 1:07:52 — 31.4MB)
Subscribe: Google Podcasts | Spotify | RSS | More
เนื้อหาตามชื่อตอน
Timestamp
เริ่ม-เกริ่นความลำบากของการขี้ในอวกาศ แรงโน้มถ่วงมีผลแค่ไหน?
00:08:10-Fecal Bag ถุงขี้จากยุค Apollo + บทสนทนาจาก Apollo 10
00:26:07-ส้วมในสถานีอวกาศ + ปัญหา Fecal dust
00:33:31-ปรากฏการณ์ Fecal Popcorning และ Fecal Decapitation
00:37:05-การทดสอบส้วม + ขี้เทียม + นวัตกรรม Poo-pourri
00:49:20-ปัญหาการฉี่ในอวกาศและปัญหาอื่นๆ
00:56:10-ทิ้งท้าย ไอเดียการแก้ปัญหาการไม่มีแรงโน้มถ่วง
00:59:50-ตัดกลับมาคุยกับน้องออ
---
SHOW NOTE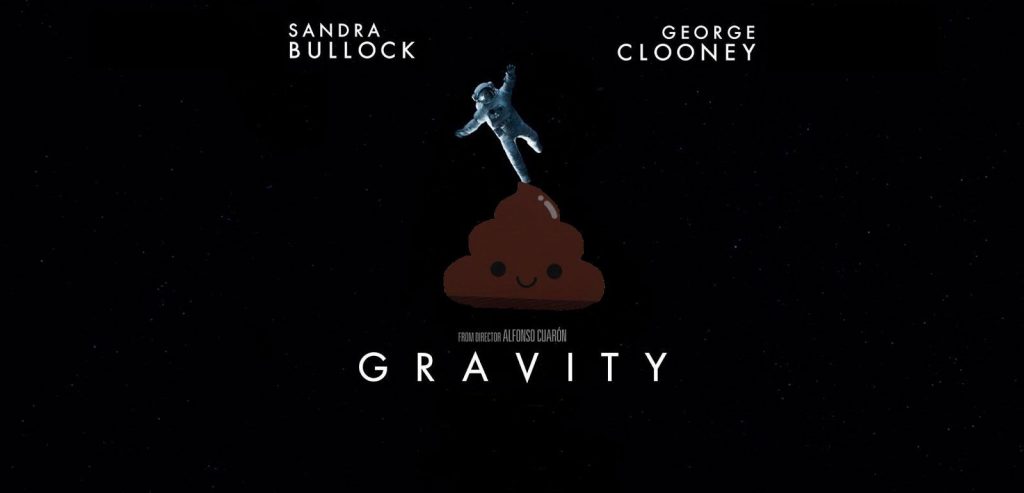 การขี้ในอวกาศ – จากบท Separation Anxiety ในหนังสือ Packing for Mars โดย Mary Roach
Podcast รายการ Startalk มีสัมภาษณ์ Mary Roach และคุยกันเรื่องอุปสรรคไปดาวอังคาร ตอน 1, ตอน 2
ส้วมในสถานีอวกาศ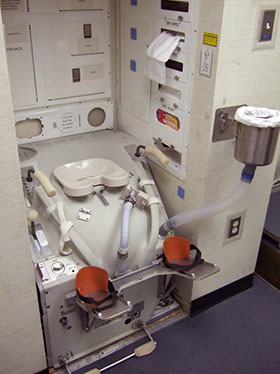 Fecal Bag ถุงขี้จากยุคอะพอลโล่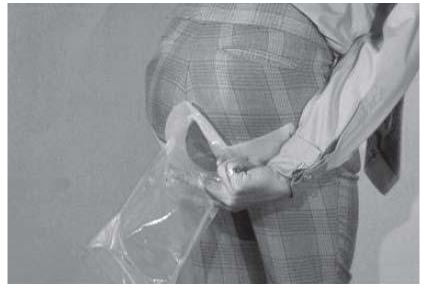 Transcript บทสนทนาจาก Apollo 10
CERNAN:…You know once you get out of lunar orbit, you can do a lot of things. You can power down…And what's happening is—
STAFFORD: Oh—who did it?
YOUNG: Who did what?
CERNAN: What?
STAFFORD: Who did it? [laughter]
CERNAN: Where did that come from?
STAFFORD: Give me a napkin quick. There's a turd floating through the air.
YOUNG: I didn't do it. It ain't one of mine.
CERNAN: I don't think it's one of mine.
STAFFORD: Mine was a little more sticky than that. Throw that away.
YOUNG: God almighty.
[And again eight minutes later, while discussing the timing of a waste-water dump.]
YOUNG: Did they say we could do it anytime?
CERNAN: They said on 135. They told us that—Here's another goddam turd. What's the matter with you guys? Here, give me a—
YOUNG/STAFFORD: [laughter]…
STAFFORD: It was just floating around?
CERNAN: Yes.
STAFFORD: [laughter] Mine was stickier than that.
YOUNG: Mine was too. It hit that bag—
CERNAN: [laughter] I don't know whose that is. I can neither claim it nor disclaim it. [laughter]
YOUNG: What the hell is going on here?
—–
นวัตกรรม Poopourri