Podcast: Play in new window | Download (Duration: 1:28:15 — 121.3MB)
Subscribe: Google Podcasts | Spotify | RSS | More
4 รางวัลสุดท้าย Ig Nobel 2019
CHEMISTRY PRIZE [JAPAN] Shigeru Watanabe, Mineko Ohnishi, Kaori Imai, Eiji Kawano, and Seiji Igarashi, for estimating the total saliva volume produced per day by a typical five-year-old child
วัดปริมตรน้ำลายเด็ก 5 ขวบ ได้ 500 ml ต่อวัน 
REFERENCE: "Estimation of the Total Saliva Volume Produced Per Day in Five-Year-Old Children," Shigeru Watanabe, M. Ohnishi, K. Imai, E. Kawano, and S. Igarashi, Archives of Oral Biology, vol. 40, no. 8, August 1995, pp. 781-782.
WHO ATTENDED THE CEREMONY: Shiguru Watanabe [and his adult sons, who were some of the subjects of the study when they were children 35 years ago]
ในรายการรู้สึกว่ารางวัลนี้ไม่พีคเท่าไหร่ แต่ปรากฏพอไปดูพิธีมอบรางวัลแล้วพีคตรงนี้นี่เอง
นักวิจัยชื่อ คุณวาตานาเบ้ พาลูกชาย 3 คนที่เคยเป็น subject ในการทดลองเมื่อ 25 ปีก่อน มาขึ้นเวทีรับรางวัลด้วยกัน
จากนั้นให้สาธิตวิธีวัดปริมาตรน้ำลาย โดยการให้ทั้งสามปอกกล้วยเคี้ยวบนเวที แล้วบ้วนใส่แก้ว ก่อนเอาไปชั่งน้ำหนัก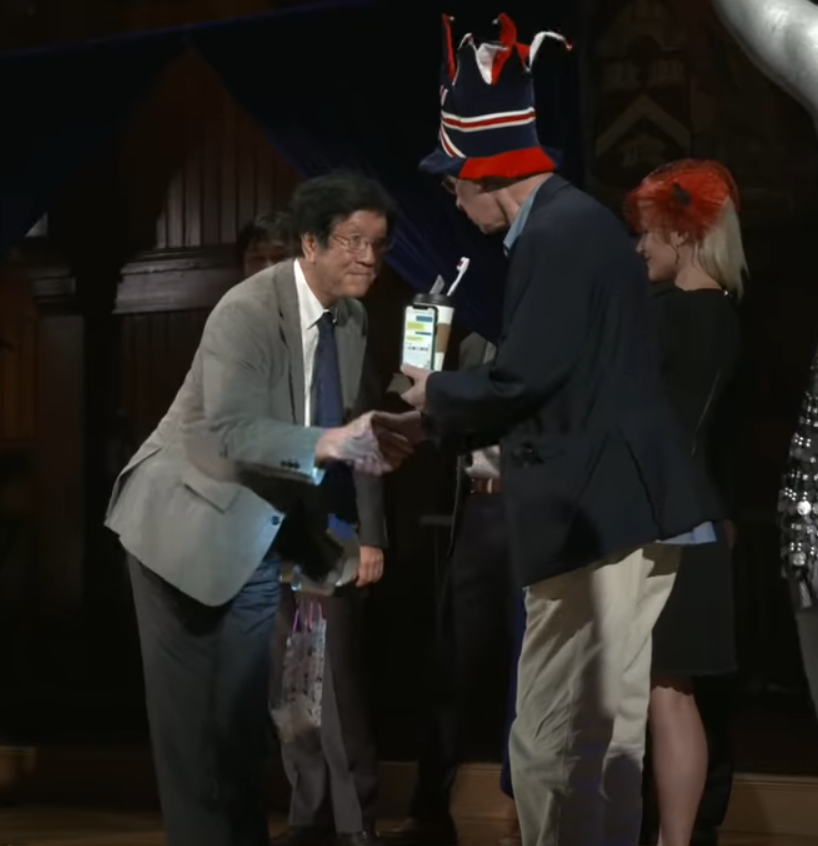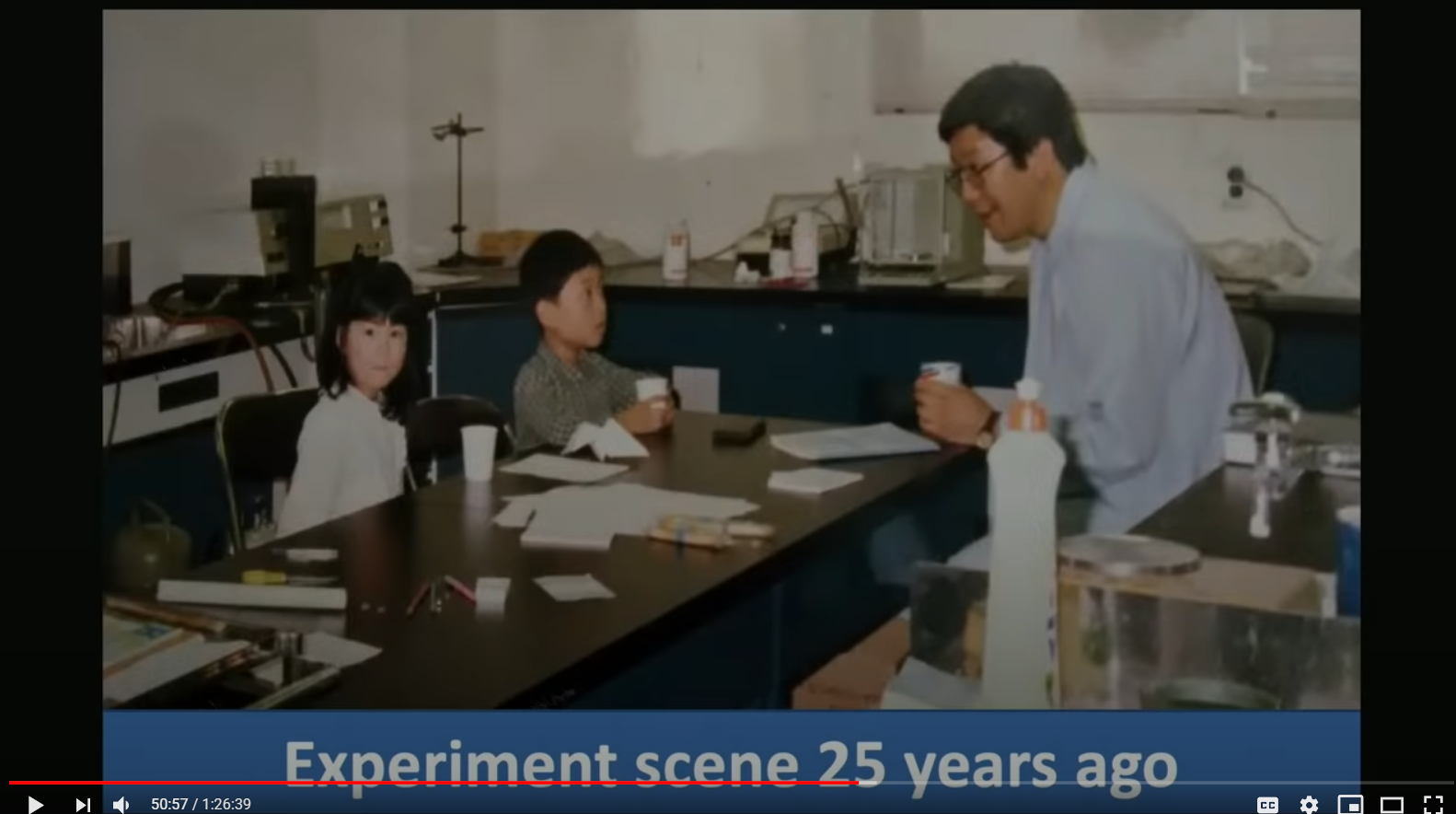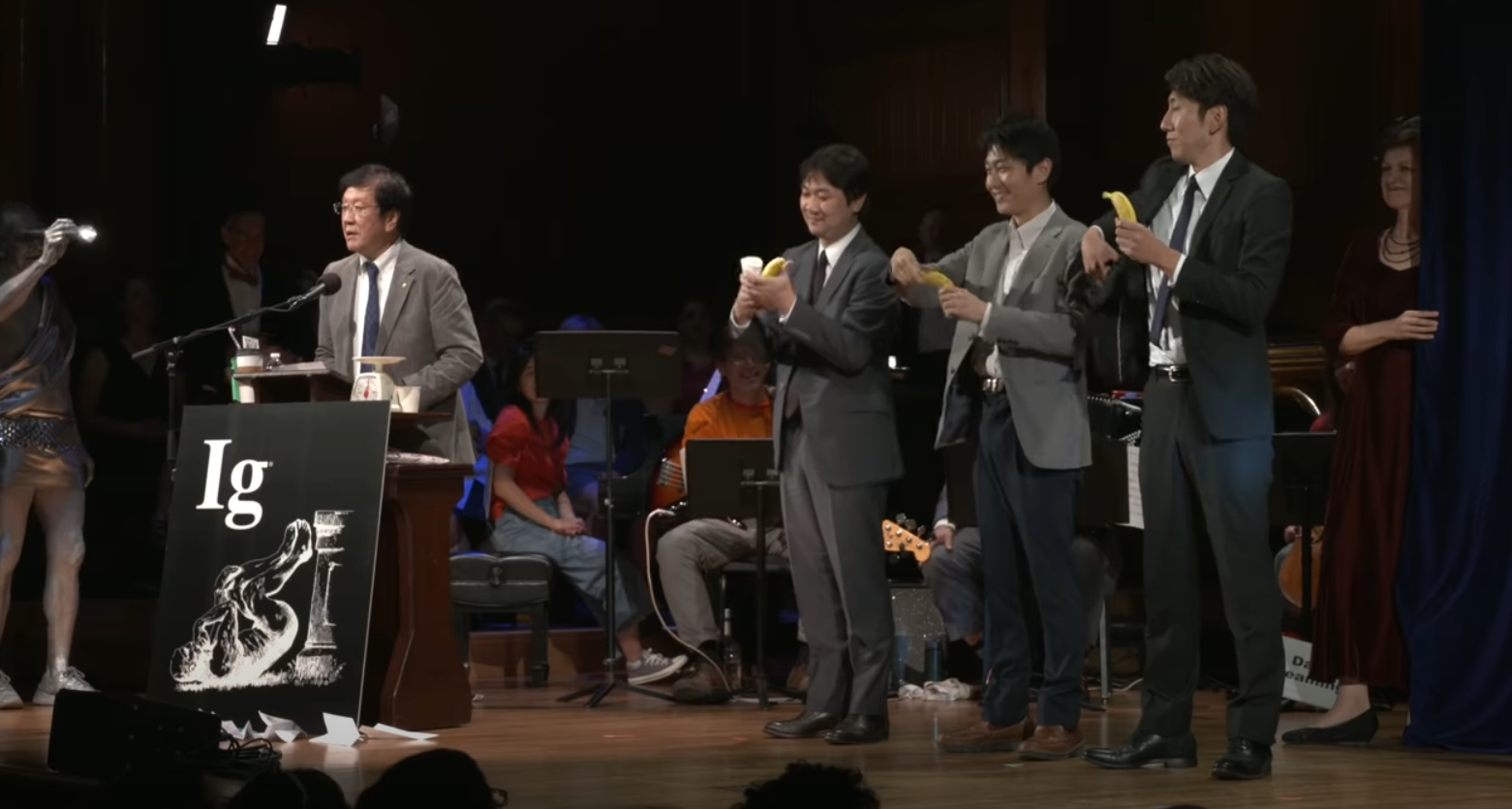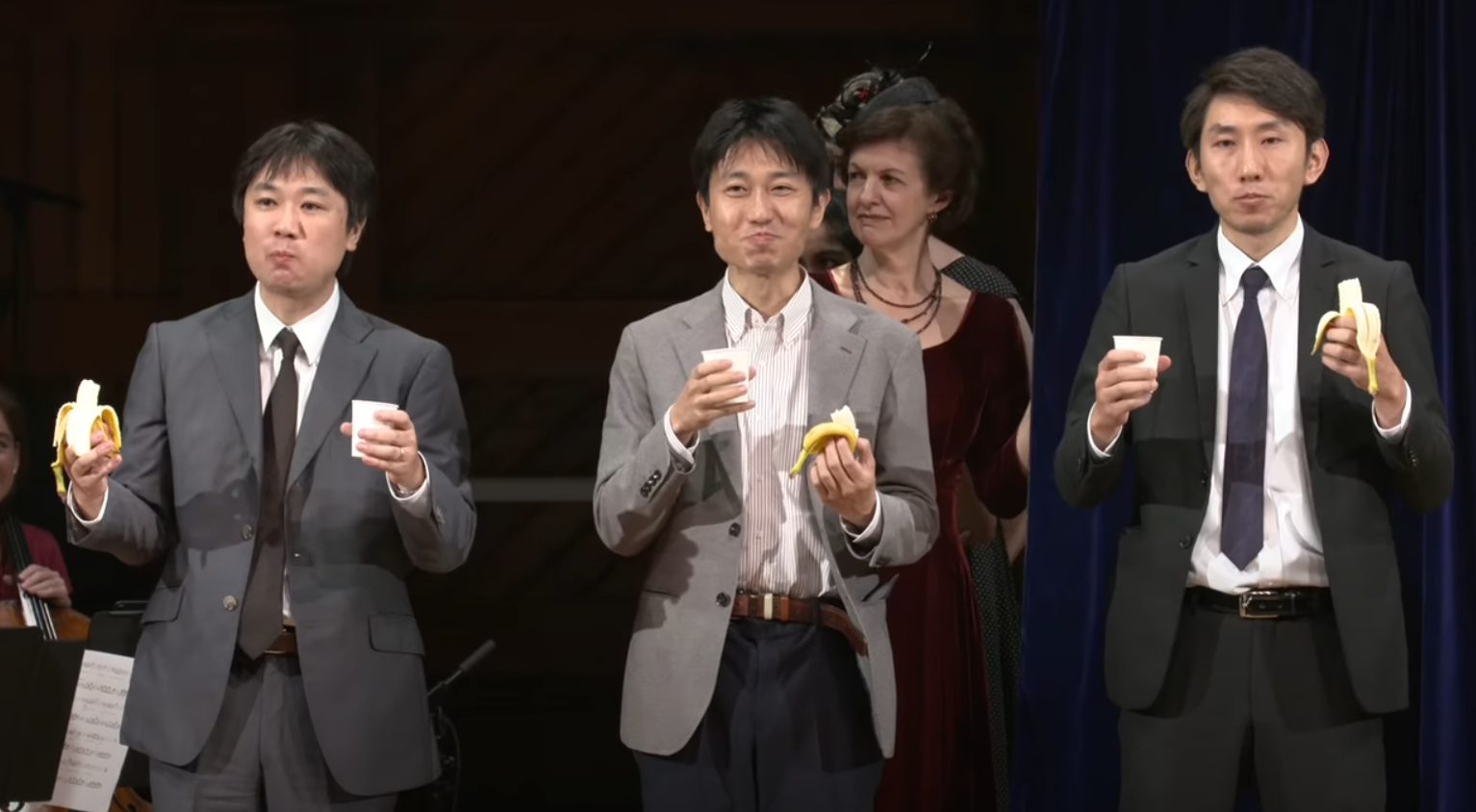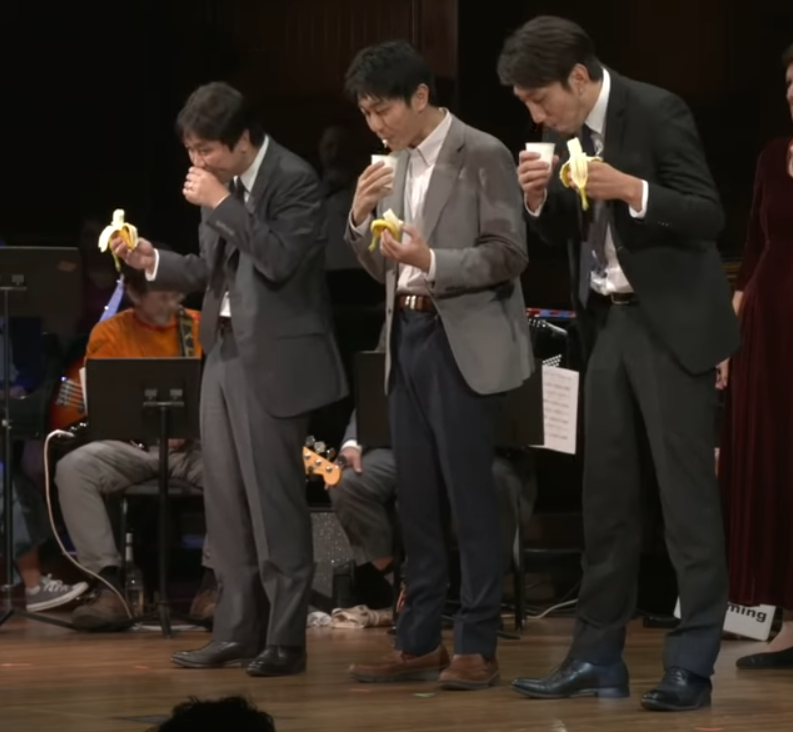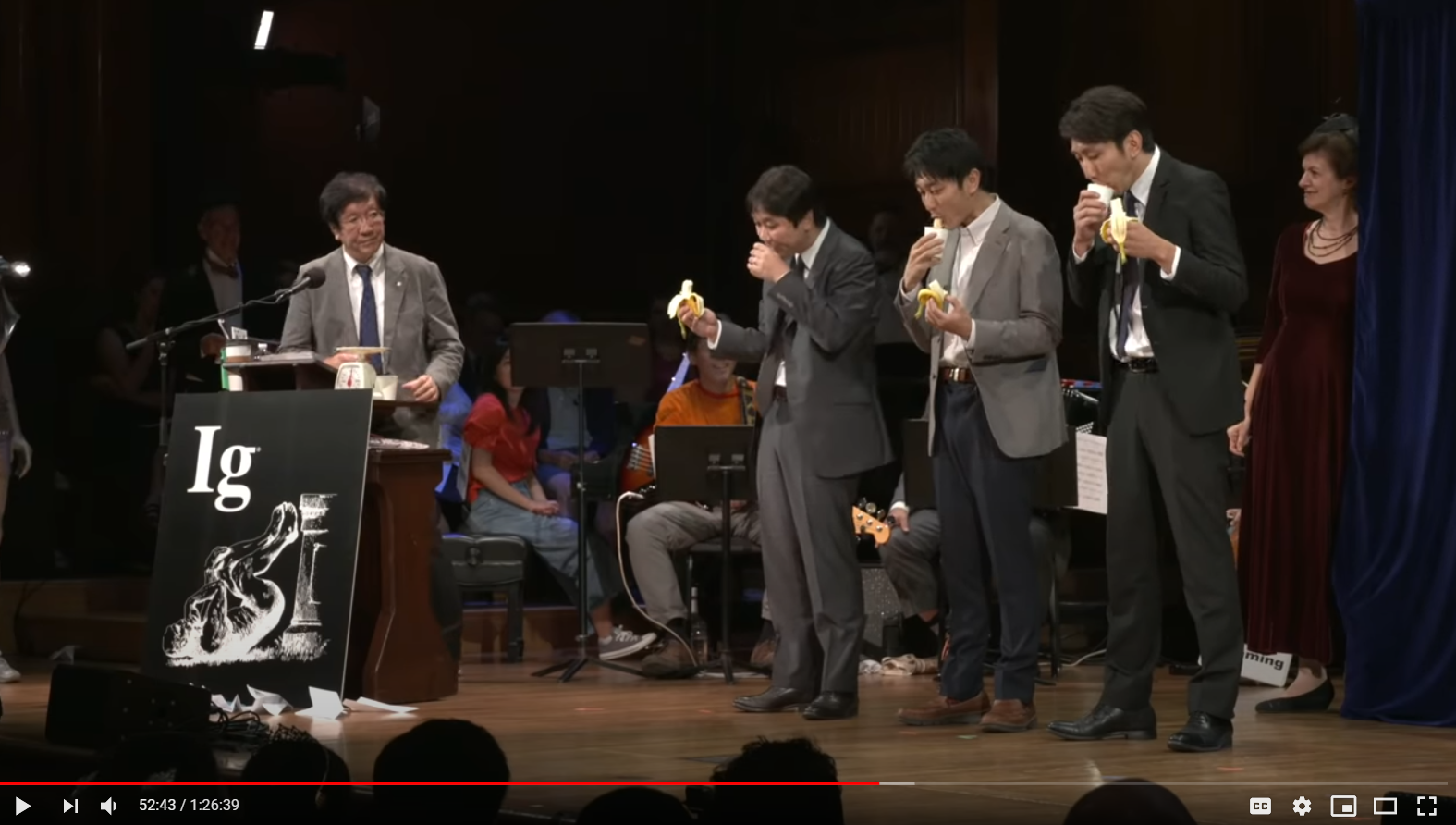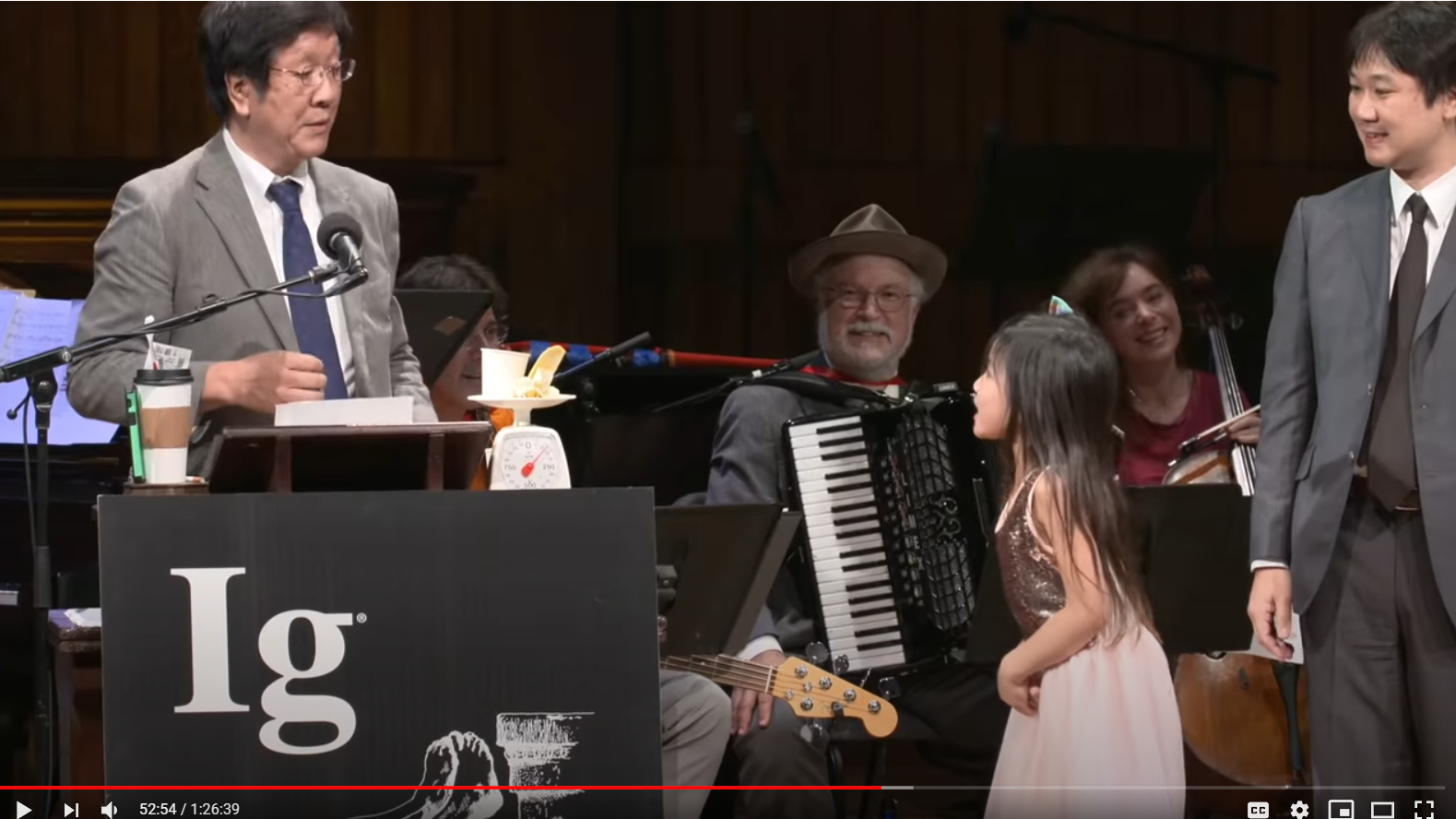 ENGINEERING PRIZE [IRAN] Iman Farahbakhsh, for inventing a diaper-changing machine for use on human infants.
สิทธิบัตร เครื่องเปลี่ยนผ้าอ้อมเด็กอัตโนมัติ
REFERENCE: "Infant Washer and Diaper-Changer Apparatus and Method," US patent 10034582, granted to Iman Farahbakhsh, July 31, 2018.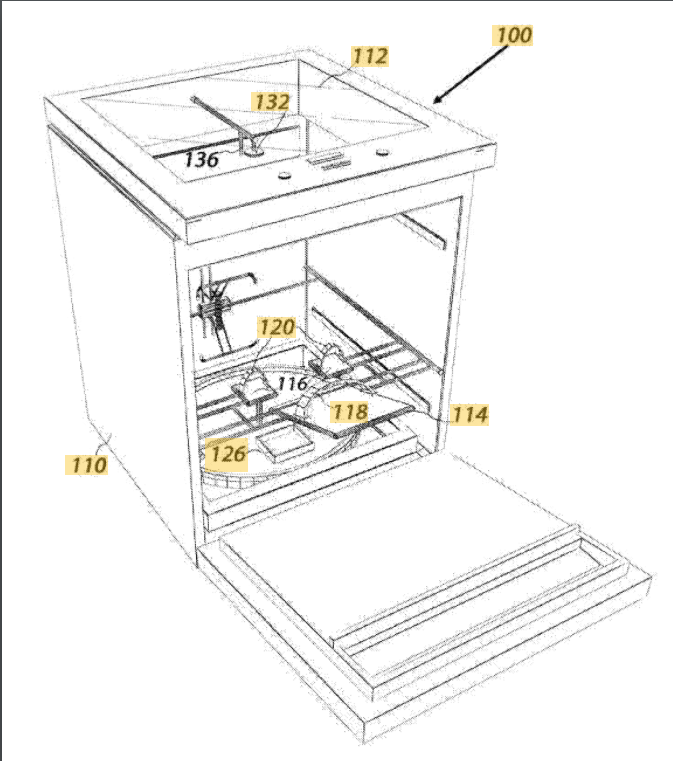 PEACE PRIZE [UK, SAUDI ARABIA, SINGAPORE, USA] Ghada A. bin Saif, Alexandru Papoiu, Liliana Banari, Francis McGlone, Shawn G. Kwatra, Yiong-Huak Chan, and Gil Yosipovitch, for trying to measure the pleasurability of scratching an itch.
การวัดความฟินของการเกา
REFERENCE: "The Pleasurability of Scratching an Itch: A Psychophysical and Topographical Assessment," G.A. bin Saif, A.D.P. Papoiu, L. Banari, F. McGlone, S.G. Kwatra, Y.-H. Chan and G. Yosipovitch, British Journal of Dermatology, vol. 166, no. 5, 2012, pp. 981-985.
WHO ATTENDED THE CEREMONY: Francis McGlone delivered an acceptance speech via recorded video.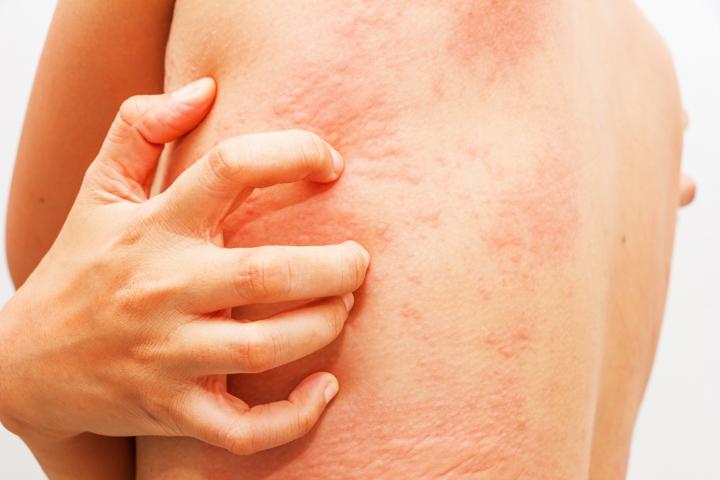 PSYCHOLOGY PRIZE [GERMANY] Fritz Strack, for discovering that holding a pen in one's mouth makes one smile, which makes one happier — and for then discovering that it does not.
การค้นพบว่า คาบปากกาทำให้อารมณ์ดี จากนั้นค้นพบอีกรอบว่า การคาบปากกาไม่มีผลต่ออารมณ์ตามที่ตัวเองค้นพบไว้ทีแรก
REFERENCE: "Inhibiting and facilitating conditions of the human smile: a nonobtrusive test of the facial feedback hypothesis," Fritz Strack, Leonard L. Martin, and Sabine Stepper, Journal of Personality and Social Psychology, vol. 54, no. 5, 1988, pp. 768-777.
REFERENCE: "From Data to Truth in Psychological Science. A Personal Perspective," Fritz Strack, Frontiers in Psychology, May 16, 2017.
WHO ATTENDED THE CEREMONY: Fritz Strack.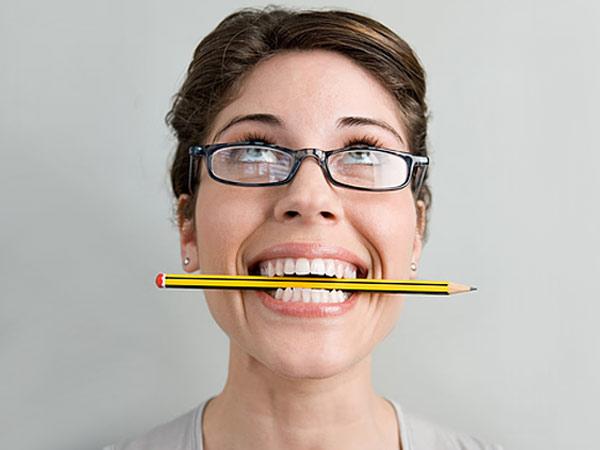 ใครสนใจอ่านเพิ่มเติมเรื่องนี้ลองเสริชด้วยคีย์เวิร์ด embodied cognition กับ replication crisis ดูนะครับ
เฉลย WiT Game เรื่อง Fritz Haber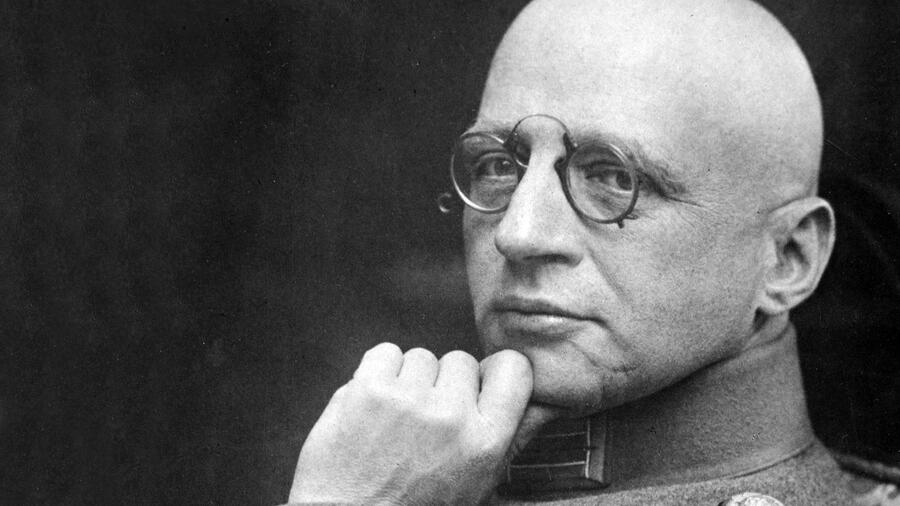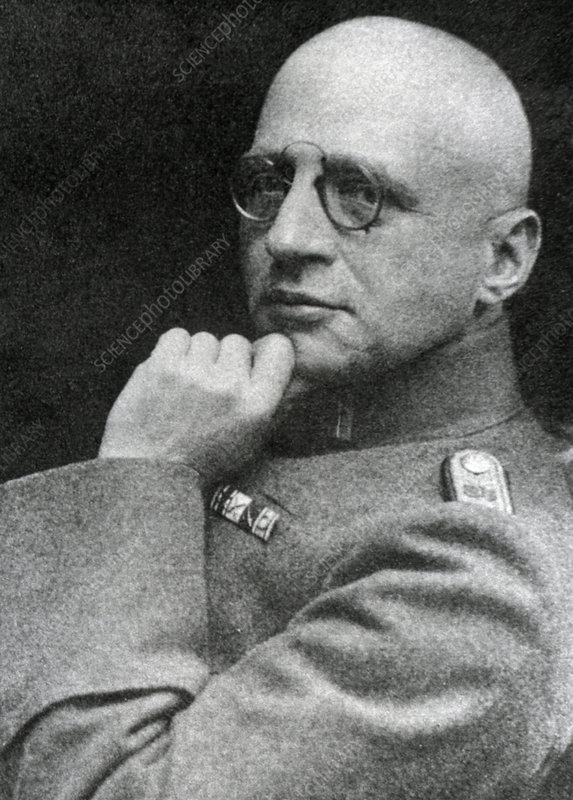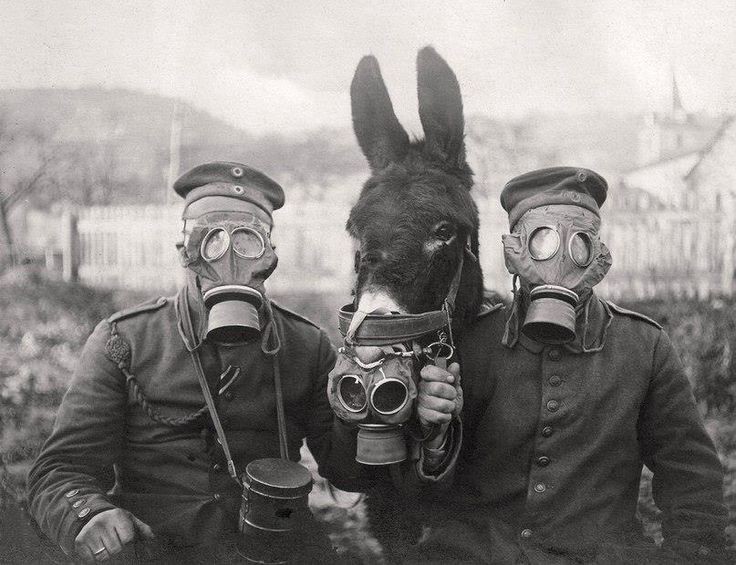 หนังสือ How to Keep Your Cool ปรัชญาของ Seneca ว่าด้วยการจัดการความโกรธ